Wotlk boost + big loot
WotLK Dungeon Leveling Service
Buy World of Warcraft Wrath of the lich king boosting to reach any level by completing dungeons, looting high-level gear and supplies to prepare for endgame content of Wrath classic.
WotLK Dungeons themselves are also much more difficult. For these reasons most players prefer questing as the main way of leveling. This is why we offer wotlk classic boosting services - the most effective way to reach level cap. Buy WoW classic boost leveling to reach any level by completing dungeons, looting high-level gear and supplies to prepare for raids.
HOW WotLK Dungeon leveling boost works
Select preferred dungeon Wotlk boosting services options and place an order;

Once you place an order, we will imediately discuss boosting details;

We will give you exact start time, our schedule on a daily basis;

We'll find you most competent booster for your service;

At the appointed time, our professional player will take your character and start leveling up to the desired lvl;

Enjoy the results! And don't forget to rate our services on Trustpilot.
A) You will receive images of progress on a daily basis via livechat or directly to your email.
B) We are focused on delivery speed and quality of your service, our boosters are available 16 hours a day.
Repeat customer guarantee - after using our services there will be no better platform to order leveling.
WotLK Dungeon leveling rewards
Desired level reached;

Lots of dungeons completed;

Various pieces of dungeon gear obtained;

Dungeon-related achievements unlocked;

You keep all the loot and gold that can be obtained during the wotlk classic boost.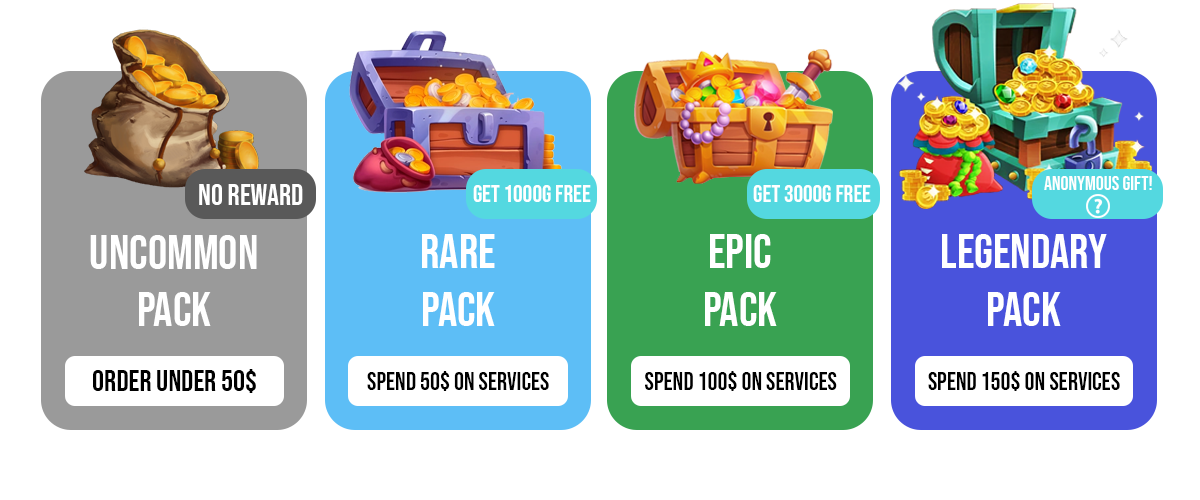 ADDITIONAL OPTIONS
Cold flying ability ability when the corresponding option is selected;

Some flight points will be available;

Gold, resources and equipment obtained during the boost.

Epic 280% Flying mount

4 Revered reputations

4 Exalted reputations

Dual talent
Are Dungeons good for Leveling WoW Lich King Classic?
No doubt about it! Dungeons bring a lot of EXP, and each boss is also a source of high-level equipment much better than their quest counterparts. By choosing Classic WoW Wotlk dungeon power leveling, you can be sure that you will be fully prepared for the end-game content at the end of the process.
How do you level up in Wotlk Classic?
Completing quests around the world and doing dungeon runs are two main ways to level up in WotLK Classic. The second method is faster and more effective but requires vital equipment and good game knowledge.
How long does it take to dungeon grind to 80 Wotlk Classic?
Leveling up can take several weeks to months, depending on your skill and access to trusted equipment. But there's no need to wait that long. Our Wow Wrath of the lich king boost Classic power leveling dungeon completion is your guarantee of fast and effective wotlk classic boost leveling up to the level 80 cap. Our pro players try to achieve the quickest possible turnaround time. With the extra options, you can prepare your character for the most challenging endgame content.
Are dungeons faster than questing Wrath of the lich king classic?
Yes, they are. You gain a lot of EXP almost uninterruptedly while completing dungeons.
What dungeons are added in Wrath of the lich king?
Here are the list of wow lich king boost dungeons and, simultaneously, our WotLK Classic Dungeon Boosting services to help you with the grind:
Utgarde Keep

Nexus

Ajzol-Nerub

Ahn'kahet: The Old Kingdom

Drak'Tharon Keep

Violet Hold

Gundrak

Halls of Stone

Halls of Lightning

The Culling of Stratholme

The Oculus

Utgarde Pinnacle

Trial of the Champion (Available in Phase 3)

Pit of Saron (Available in Phase 4)

Halls of Reflection (Available in Phase 4)

Forge of Souls (Available in Phase 4)
Remember that we also have in Wowion northrend heroic upgrade and northrend epic upgrade.
Base Items
Choose your current level and desired level